Who's behind our events?
The Caledonian Challenge raises money for grassroots charities and local community organisations across Scotland. Since 1996, over 17,000 people have taken part in our events helping to raise over £13M for Foundation Scotland.
Foundation Scotland
Foundation Scotland is Scotland's busiest grant maker, making more awards to charity than any other independent funder. We distribute approximately £5M annually to exceptional projects on behalf of our clients.
Since 1996, the Foundation has been delivering funding programmes, distributing over £45.4 million to charities and community groups. Our knowledge of the voluntary sector allows us to find lesser known charities ensuring our awards create lasting change.
There is a real need for what we do. Small and local charities account for over 50% of the UK's voluntary sector but receive only 0.6% of charitable funding.
The Events Team
Fraser Lennox, Event Director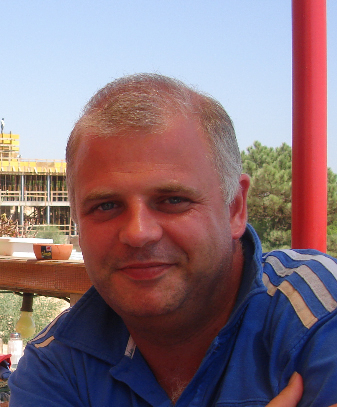 Fraser has enjoyed diverse, challenging experiences and success in the planning and delivery of a broad spectrum of project and event management throughout the world for the past 18 years. His experience working on behalf of clients within the private, public, voluntary and government sectors, includes the Office of the Deputy Prime Minister,Department of Education, Scottish Parliament,BBC, Royal Bank of Scotland Bosch/Siemens, Microsoft and the Spanish and Malaysian Tourist Boards.
You can email Fraser here


Cara Catch, Event Administrator

Cara first joined the Caledonian Challenge in February 2009 to gain work experience as part of her degree in Events Management, and she has kept her foot in the door at the Foundation ever since. She is the 'jack-of-all-trades' of the Events Team who works on a variety of different aspects of the Challenge managing team entries, volunteers and the support package amongst others. Cara also has a wealth of experience in working at the Edinburgh festivals, outdoor events and private functions.




Susie Hall, Communications and Development Executive
Susie supported the event organisation for the 2006 and 2007 Caledonian Challenges and having spent the majority of 2015 working on operations for the Challenge on a freelance basis, in December she joined the team in a permanent role as Communications and Development Executive, focusing mainly on the Third Sector Bond Places and fundraising support to Foundation Scotland teams. After graduating in Leisure and Recreation Management, Susie spent five years in London working for a charity challenge Events team and a major infrastructure project. She also spent five years in Montreal with an international industrial design council as Events Project Manager and in 2015 re-joined the organisation remotely as Programme Facilitator to carry out a brief partnerships project for their World Design Capital project.